03-05-2013
However, resources in the country are still scarce, which makes growth a challenging prospect. Agile Vietnam, a self-organized nonprofit dedicated to the promotion of economic development in the country, believes a Kaizen transformation will be a necessity to establishing the country as a global player. Using Japan as a model for what can be accomplished, Agile Vietnam asserts that Lean manufacturing practices can help businesses bring..
---
02-27-2013
If merchants do go this route, they must observe the three core tenets of Lean retail execution, as noted by Global Retail Insights:1. Deliver on trend Retail is an industry driven by trends and patterns. When an item becomes hot, it will be the most in-demand product available. Merchants need to ensure this product is always in stock during these key time periods, or else they are missing out on sales.Waste elimination is key to ensuring..
---
02-27-2013
Packaging design is an important concept for any business that creates a physical product which is sold on store shelves. It's not just an aesthetic matter either, packaging can affect the longevity of the product inside and how it's shipped and stored can also impact product quality. While creating a quality product is always important, so too is the design of the packaging around it.For businesses, the rules of Kaizen can also be..
---
02-27-2013
Maintaining efficient operations is difficult. At any given moment, hospitals are trying to see patients, conduct labs, record data to patient files, discharge those who have been seen and deal with new arrivals. It's a lot to take care of, and for many hospitals, it will only become more challenging. Many are trying to integrate new technology, such as electronic health records, to keep up with federal standards. Additionally, the..
02-25-2013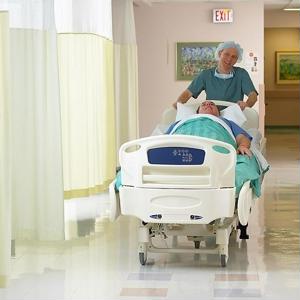 For some businesses, however, creating a culture of employees who think in that way may be a..
---
02-25-2013

The bigger question quickly becomes "how can potential leadership candidates gain that..
---
02-22-2013

Leadership ultimately comes down to nurturing and empowering the people that key management works..